Commercial HVAC Maintenance
Shumate's Commercial HVAC Maintenance programs extend the life of HVAC equipment and ensures that it runs at its peak performance and reduces unplanned outages, which can be costly. Proper routine maintenance is imperative when it is crucial to maintain temperature, humidity or other environmental parameters. Shumate Mechanical offers customized Maintenance Agreements to meet the specific needs of each facility and customer.
We offer complete maintenance agreements inclusive of routine equipment service and filter replacement. Maintenance is commonly performed four to twelve times per year depending on equipment type, usage and environment. Our annual agreements provide a level of assurance through preventative care. Maintenance customers receive the additional benefit of a 15% discount on any additional service parts and labor.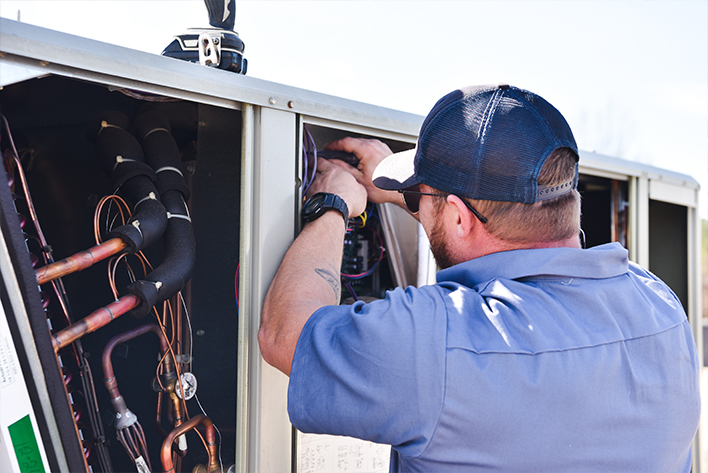 Our experienced contract managers will visit your site, assess your building and equipment and offer you a free quote that outlines a maintenance contract that is structured to your specific needs.
Maintenance agreements may include:
Cleaning and replacing filters.
Checking and adjusting burner assembly
Checking ignition assembly
Checking heat exchanger and elements
Testing safety controls
Inspecting blower components
Tightening electrical connections
Inspecting motors
Lubricating all moving parts as necessary
Calibrating thermostats
Inspecting indoor and outdoor coils.
Shumate is a Commercial HVAC Contractor licensed and serving the Southeast, including Georgia, Alabama, Florida, Tennessee, and South Carolina.